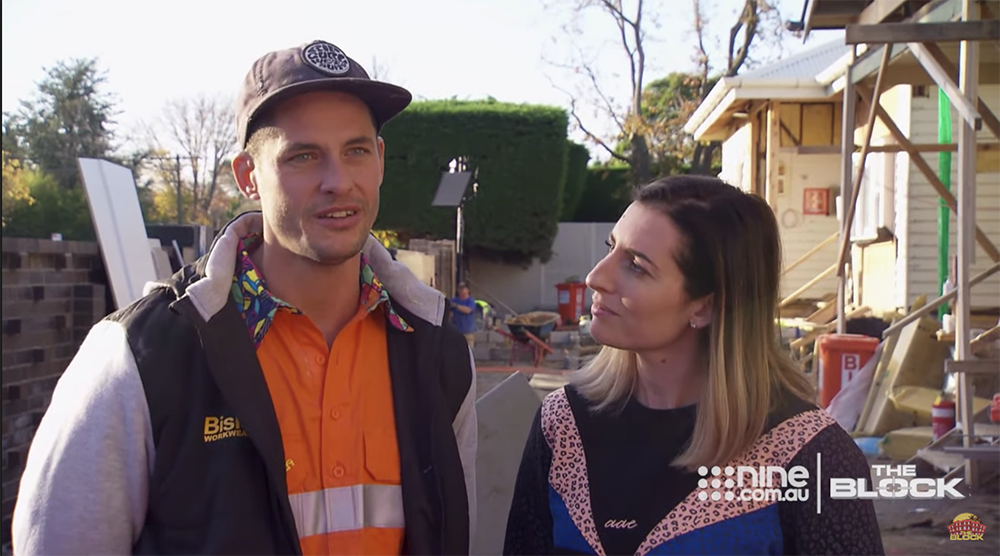 After Sunday night's room reveals saw Western Australian Duo Luke and Jasmin crowned the winners, controversy erupted about the design and style of their children's room.
During the room reveal, judge Shaynna Blaze was quick to call out the familiarity she felt when she saw the children's room the pair had put forward for judging.
Well on last night's episode Blaze visited the couple on site to accuse them of "copying", and in the tense conversation with the pair, Blaze raised her concerns.
Initially on Sunday night Blaze had drawn similarities between their room and a room that former Block contestants Kyal and Kara had recently completed and shared to their Instagram page.
However, that room was still a bit "off" and knowing that Luke and Jasmin's room did feel so familiar to her, Blaze did some more research and "fishing".
And the comparison she found was astonishing! Blaze quickly opens up a tablet pulling up some images from interior design magazine Inside Out for the couple to view and the similarities are insane.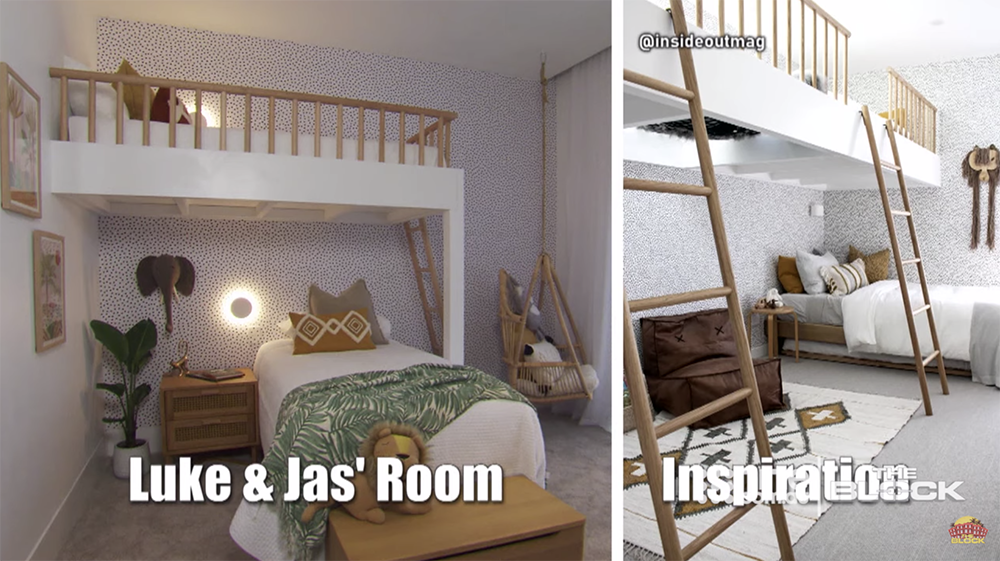 The judge then went on to list all the similarities of the two rooms "spotted wallpaper, bunk, animals, saffron, Aztec, grey and white sheer," pointing out that the only difference was the chair and how they had put together all the items.
The most shocking part of the conversation came next when Jasmin confessed she has shown everyone that exact photo, labelling it her "inspo".
"So, you're calling it inspiration," Blaze confirmed with Jasmin.
"What happens is inspiration is one thing, completely taking someone's idea and making it your own is another."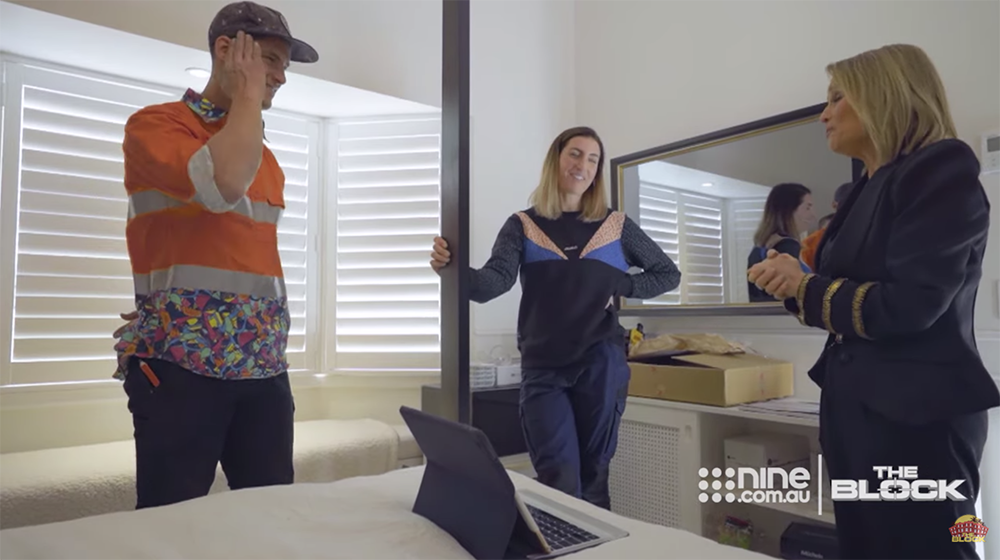 Shaynna pointed out that it's one thing to use the inspiration at home where no one would see it, but in a competition where the contestants win money on rooms, they hadn't changed the "inspo" enough.
"You haven't changed it up enough. It's not fair on the other contestants that they can win a room, with money, on someone else's ideas," added Shaynna.
Watch the full conversation below!
Image Credit The Block YouTube