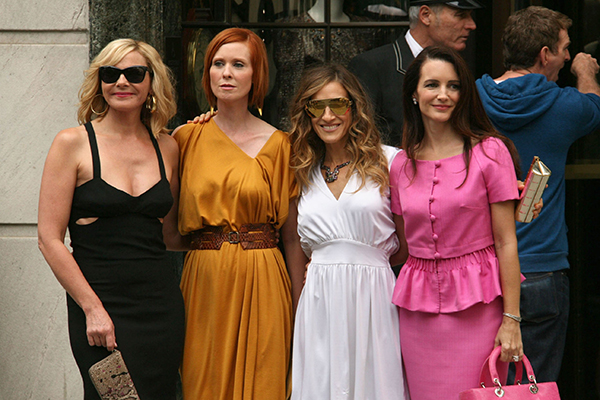 Sarah Jessica Parker, Cynthia Nixon and Kristin Davis took to their Instagram pages to reveal that Sex and the City, will be making a comeback!
"I couldn't help but wonder... where are they now? X, SJ," Sarah Jessica Parker wrote on her Instagram post as she shared the new teaser trailer.
"Anything is possible.... Meet you there," said Kristin Davis on her Instagram and Cynthia Nixon revealed, "You, me, New York...anything is possible."
Watch the teaser below:
HBO.com also confirmed that the series will be revived under the title And Just Like That... on HBO Max.
"Although Sex and the City last aired in 2004, the story isn't over just yet: Carrie, Miranda, and Charlotte will navigate life and friendships as 50-somethings in And Just Like That..., a new series coming soon to HBO Max," HBO revealed on their Sex and the City page.
The Sex and the City reboot looks like it will go ahead without Samantha, played by Kim Cattrall in the original series.
10 half-hour episodes scheduled to start production around June, but then as the star cast is saying, anything is possible.
Photo: By Everett Collection/shutterstock.com