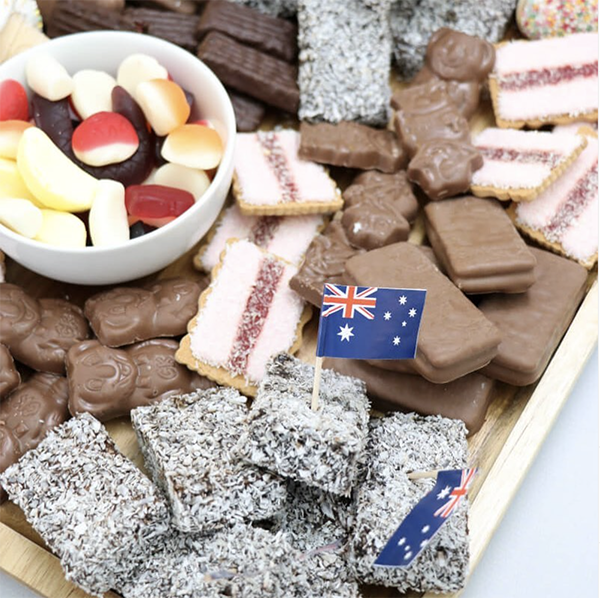 Image Credit @ohsobusymum Instagram (Screenshot)
Looking for the perfect way to feed the family this Australia Day well look no further than the humble grazing platter.
We all know just how popular the platter has become of late so really it was only a matter of time before an Aussie Day themed board full of delicious treats arrived.
And while we are certain you could use the idea with all things savoury the main drawcard seems to be everything sweet think Iced Vovos, Lamingtons, Freddo Frogs, Tim Tams the list goes on!
The best part about the Aussie Day Platter is if you run with the sweet option there is NO baking required just head to the shops, pick up some goodies and open the packet.
Instagrammer Cheree who runs the page Oh So Busy Mum, shared her incredible platter and it oh boy doesn't it look amazing!! And the best part was it cost her less than $30 bucks.
Did someone say sweet Australia Day platter? I have you covered with all the details here: https://www.ohsobusymum.com.au/australia-day-sweet-platter/

Posted by Oh So Busy Mum on Thursday, January 21, 2021
We did some digging around to find you some other Aussie Day platters for inspiration. And seriously guys you are going to want to jump on board this trend!