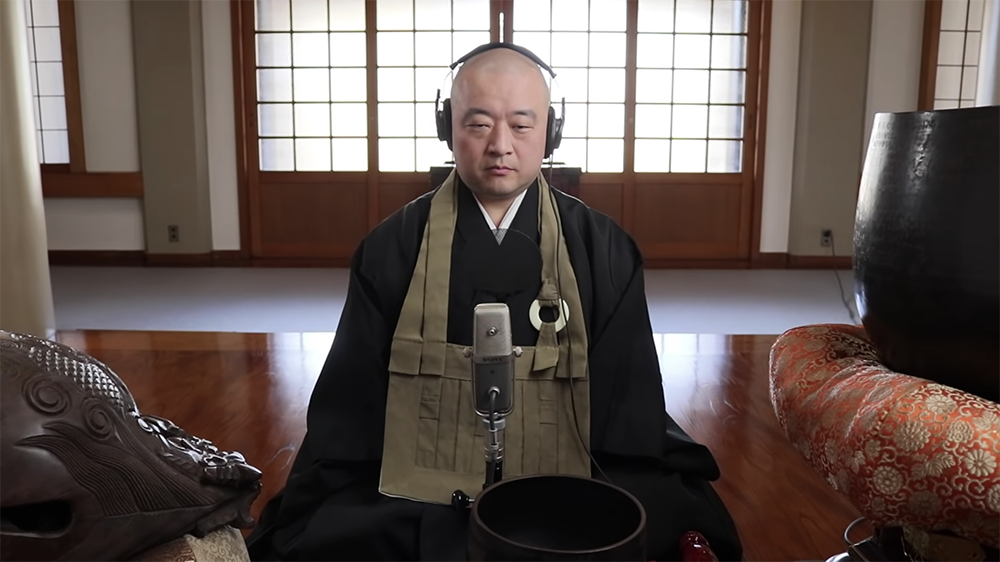 Buddhist Monk covers AC/Dc's Thunderstruck Kossan1108 YouTube (Screenshot)
On the lookout for your next soulful and calming meditation track? Well, don't worry we have come across something very (very) special for you!
While surfing the world wide web we came across a Buddhist Monk who uploads covers of hit songs to his YouTube Channel Kossan1108.
And just last week Kossan1108, whose real name is Kazutaka Yamada, posted an AC/DC cover than will leave you wanting more!
That's right a Buddhist Monk just covered AC/DC performing a cover of their hit song Thunderstruck.
The video has since had nearly 390,000 views online and trust us when we say it really is something quite special.
Watch Yamada's Thunderstruck cover below!
Yamada covers the iconic rock song with a backing track, a single drum and a gong. He even makes a rather impressive attempt to take on Brian Johnson's vocals.
The Thunderstruck cover finishes with one final gong around the 5-minute mark before Yamada slips into three minutes of peaceful meditation.
Not only has he covered AC/DC, but Yamada's YouTube channel is full of covers of some of the world's most iconic songs - giving them a new sound and a new life.