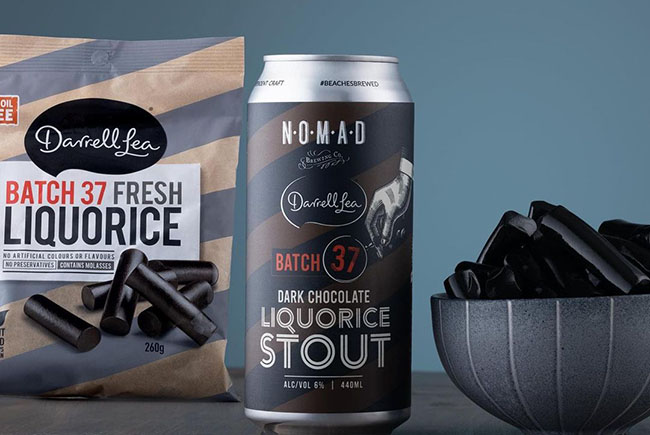 What comes to mind when you're reaching for a snack to go with your beer? Pretzels? Nuts? Chips?
Bet you didn't think of liquorice…
But think again, because Darrel Lea has released a beer and it contains their liquorice bullets!
The iconic Aussie chocolate and sweets company has teamed up with a brewing company to give us the Darrell Lea Batch 37 Dark Chocolate Liquorice Stout.
Nomad Brewing Co, based on Sydney's Northern Beaches, collaborated with Darrel Lea on the new limited edition brew and confirmed that actual bullets went into the beer along with cocoa nibs and liquorice.
If you love liquorice and you love beer, then you're in for a treat.
But for others, it might be a controversial choice.
If you're not sure… well Darrell Lea says on their website that their black liquorice contains 75% more antioxidants than blueberries, so maybe that's good motivation to try it!?
Image: Instagram/Darrel Lea Australia