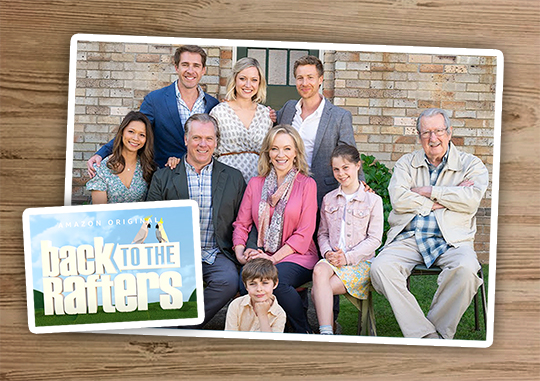 Tissues at the ready! Australia's most beloved TV family reunite in the first trailer for Packed to the Rafters reboot.
It's been seven long years since the Rafter family departed our telly screens, but fans have finally been given a taste of what's to come with a trailer for the new series, Back to the Rafters.
The story picks up six years after the Packed To The Rafters season finale - making the timeline almost consistent with the real-life wait - and centres around a city reunion with the whole family.
"Dave and Julie have created a new life in the country with youngest daughter Ruby, while the older Rafter children face new challenges and Grandad Ted struggles to find his place," explains the show's description on IMDB. "As Dave enjoys his new-found freedom, Julie must reconcile her responsibilities to the family."
Erik Thomson, Rebecca Gibney, Hugh Sheridan, Angus McLaren and Michael Caton will all reprise their original roles, however Jess Marais, who played Rachel, will not be returning.
The six-part series will premiere on Amazon Prime on Fri September 17, 2021.
Image Credit: Amazon Prime