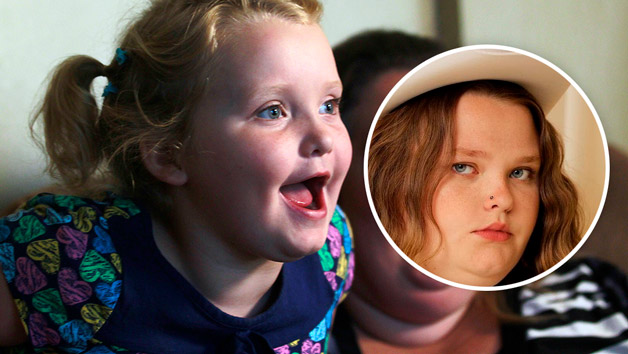 Alana Thompson, better known as 'Honey Boo Boo', has appeared all grown up in a photo shoot with Teen Vogue.
Now at 15 years old, just shy of her 16th birthday, Thompson has decided to let everyone know her real name.
Excited about her Teen Vogue appearance, she told her followers on social media, "OMGG !! I'm soo excited to finally tell everyone that I'm on teen Vogue 💗! this is a dream come true, never in million years would I've thought I was gonna be on teen vouge but look at me now 🥰! I'm so thankful & grateful for this opportunity 💗!! @teenvogue"
In her interview with Teen Vogue, the child star told them she's grown out of Honey Boo Boo, and into Alana. She said, "They are completely two different people... I would say that I do like this Alana now, rather than the younger Alana."
Teen Vogue also shared the set of images from the photoshoot saying, "Here comes Alana Thompson, and she wants you to know that #HoneyBooBoo is not her name. A public figure before she was even in elementary school, Alana's entire life—and the trauma within it—has played out in front of cameras; she has been documented to the extent that some people have forgotten she's a kid—not a character. Just shy of her 16th birthday, Alana speaks to @rainesfordstauffer about her life as a public high schooler, her relationship with Mama June, and growing up in the spotlight."
The full interview dives into her growing up, her issues with her mum, body shaming and positivity, and what's coming for her future.
You can read it here: https://www.teenvogue.com/story/alana-thompson-honey-boo-boo-profile
Rising to fame in 2011 after appearing on 'Toddler's and Tiara's', the then 6-year-old reality TV star then had her own show called, 'Here Comes Honey Boo Boo.'
In 2018, Thompson was a contestant on Dancing With The Stars Juniors and is still on TV, co-starring on 'Mama June: From Not To Hot.'
---
Main Image Credit: (AP Photo/John Bazemore) (@honeybooboo / Instagram)