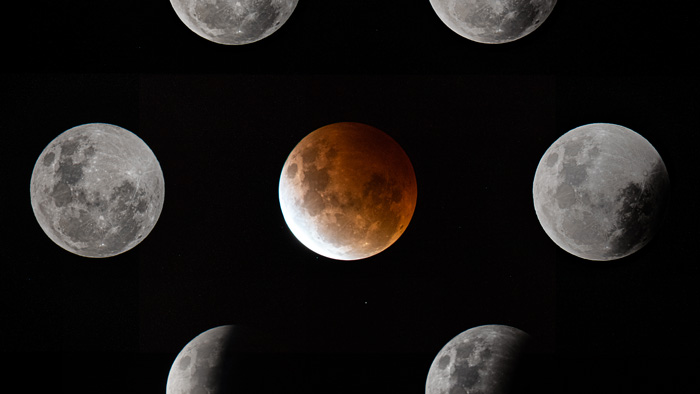 The sun, earth and moon will align imperfectly during a deep partial lunar eclipse on the evening of Friday the 19th of November 2021. It will be the last lunar eclipse of the year.
The earth's shadow will cover 99.1% of the moon's surface and will last around 6 hours. This eclipse will be the longest partial lunar eclipse since the 15th century which is around when Machu Picchu was constructed.
According to timeanddate, the eclipse will be visible across the globe in much of Europe, much of Asia, Australia, North/West Africa, North America, South America, Pacific, Atlantic, Indian Ocean and the Arctic. At the maximum point of the eclipse, they expect the earth will cover 99% of the moon's face (at 09:02 UTC).
The duration of the eclipse will last 6 hours 2 minutes, or around 21,693 seconds to be specific, which is unusually long for a non-total lunar eclipse. The last occurrence of a partial lunar eclipse lasting this long was in 1440, on February 18 and they say the next time another one will last this long will be in 2669, on February 8th.
Even the Moon is a Swiftie! Tonight it's turning red - re-eh-eh-ed, re-eh-eh-ed.

In tonight's lunar eclipse, you'll see the Moon turn a warm hue thanks to sunlight filtering through Earth's atmosphere before reaching the Moon❣️☀️🌎🌕❣️https://t.co/YJWUAonI4g https://t.co/Iuti31wYGd

— NASA Moon (@NASAMoon) November 18, 2021
On the night, the Micro Beaver or Flower Moon will turn red and will look like a total lunar eclipse due to the 99.1% coverage. A Flower Moon is the last full moon before the summer solstice.
Timeanddate will live stream the event starting from 7:00am UTC or 6:00pm AEDT with the actual event starting at 7:34pm AEDT. Below is a list of local time's to view the eclipse depending on where you are in Australia.
---
Adelaide | Begins: 7:59pm | Maximum 8:11pm | Ends 10:33pm
Brisbane | Begins: 6:14pm | Maximum 7:02pm | Ends 10:03pm
Canberra | Begins: 7:46pm | Maximum 8:02pm | Ends 11:03pm
Darwin | Begins: 6:51pm | Maximum 6:53pm | Ends 9:33pm
Hobart | Begins: 8:12pm | Maximum 8:17pm | Ends 11:03pm
Melbourne | Begins: 8:09pm | Maximum 8:12pm | Ends 11:03pm
Perth | Begins: 6:57pm | Maximum 7:00pm | Ends 8:03pm
Sydney | Begins: 7:34pm | Maximum 8:02pm | Ends 11:03pm
---
It's recommended that the best way to see the flower moon is with the naked eye or binoculars and a telescope is not needed. A total solar eclipse is also expected to occur on the 4th of December.
Main Image Credit: (By Merrillie Redden / Shutterstock.com)