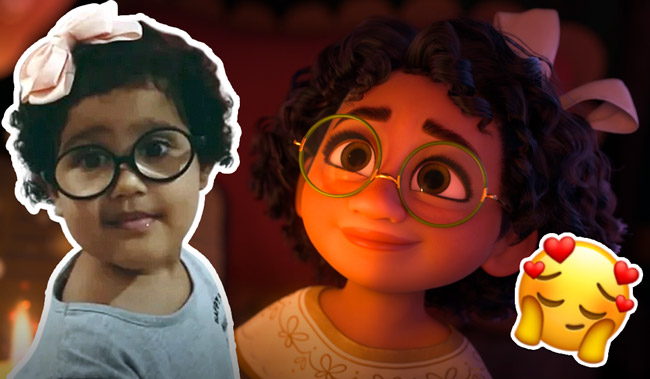 Disney's Encanto is one of the most talked about animated films in years.
The characters are amazing and so well written.
Not only that, but music is insanely catchy and will stay in your head for all of eternity.
Also, the latest generation of children get to see themselves represented in a movie they love.
2-year-old Manu Araújo Marques couldn't believe her eyes when she saw the young Mirabel on the TV screen.
"It's me, Mommy!" she exclaimed in Spanish.
"It's me!"
Her mother was quick to reply with "It's you? Look at mommy, let me see if it's you"
Manu turns to show her mommy (and us) how much she actually looks like the younger Mirabel.
The video has received almost a million views on Instagram.
Stephanie Beatriz voices the character Mirabel whom you might recognise from Brooklyn 99 (Rosa).
She shared the video on Twitter to all her followers.
🥰😍👏🏽🦋 #Encanto https://t.co/JjtVSVlilZ

— Stephanie Beatriz (@iamstephbeatz) January 14, 2022
Image Credits: Disney's Encanto via Disney+ // manubaby03 via Instagram